Language Coaching
London Home Tuition is a boutique language academy set up by Shahriar Nejatbakhsh, a highly experienced and qualified English language coach. We provide a variety of full immersion language courses for adults in order to help you improve your English language skills and achieve your objectives in the shortest possible time.
Learn English at a convenient location: Your language coach can visit you anywhere within London or the surrounding area. You can choose to have lessons in the comfort of your home, at your office, or online.
What is a language coach?
A language coach is different to a traditional teacher. A teacher decides and and then tells the learner what they need to know. However, a coach looks at your present level; helps you decide your language objectives, guiding and supporting you on that 'journey' to language proficiency. The lessons are learner focused with the objective of helping YOU get to where you want and take responsibility for the direction of your learning and together work out a plan of how to get there.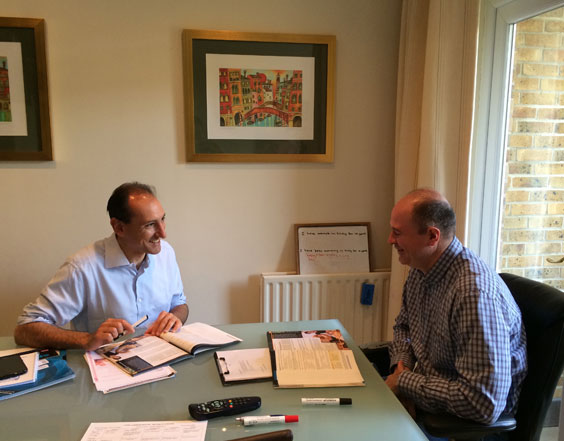 The learning never stops.
Language coaching guides learners on the journey to language proficiency.